discover cornerstone
Work, life and play come together with arteries that stretch into the surrounding neighbourhoods. Green space and nature play a major part with pathways that wind around vast, protected wetlands. Recreational facilities, LRT access, and stunning views complete the vision for this amazing community.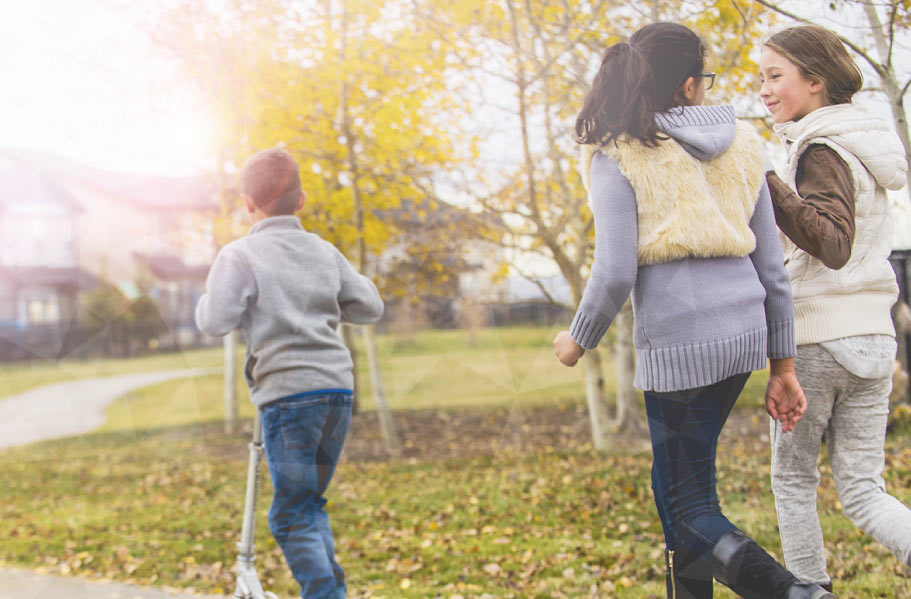 COMMUNITY AMENITIES
Cornerstone is located in Calgary's Northeast, nestled inside of Stoney Trail and on either side of Country Hills Boulevard. As Calgary's largest community, careful attention was placed on ensuring the community provided five major access points, making it easy for residents to get home at the end of a long day. Cornerstone residents can enjoy a wide array of completed amenities including four park spaces, one wetland, one stormpond, three playgrounds and one commercial complex south of Country Hills. Its quick access to Stoney Trail and Country Hills also ensures residents can easily access major amenities like CrossIron Mills, Peter Lougheed Hospital and Cardel Rec Centre.
The community is well established with 1,400 homes built and parks, playgrounds and commercial space ready for your family to use from the moment you move in. As the community grows, so will the amenities. At completion, Cornerstone will feature all of the most important amenities that your family values.
COMMUNITY HOA
Cornerstone residents can enjoy peace of mind that their community has long term sustainability thanks to the Homeowners Associations (HOA). The HOA is managed by an elected board and a management company to ensure the sense of community and amenities are maintained long after development is completed.